Canadians love their dogs - and so do we! That's why we've been supplying a locally manufactured range of durable, portable dog runs for decades!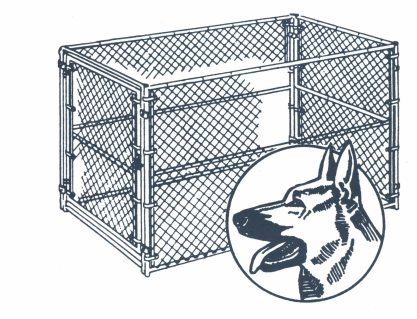 Our dog runs are built to last, from galvanized tubing frames, covered in high quality galvanized chain link mesh. They're sold in kit form too, so you can set them up quickly and easily yourself, and move them around as needed. We also offer a range of semi permanent solutions for customers who need something a little more robust.
Choose a standard size dog run from our online store, or contact your branch to discuss your requirements. We can also construct permanent dog runs on site, if you'd rather have something permanent.
All of our portable dog runs are locally made in Calgary, using high quality steel, mesh and fittings, so you can be sure they will last, and because we are local, you can rely on our after sales service too.
Whether it's an extra panel or some spare panel clamps, they're always available when you need them.