Panic gates and even turnstiles are required on many industrial and some heavy commercial sites, and they're a crucial safety feature.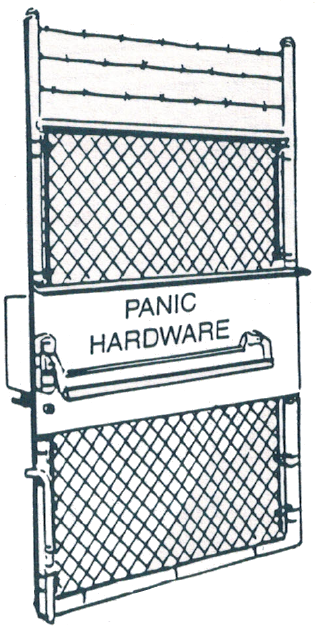 They're an ideal solution when you need to control the flow of traffic, and implement one way entrance or egress solutions.
Rite-Way Fencing designs, manufactures, supplies and installs panic gates for many different fence types, for many customers throughout Canada.
We can supply and install panic gates for most of the fence types we offer, with a variety of mechanisms, many of which incorporate keyed lock overrides. Many panic gates are also installed with a header, combined with an auto closer, to ensure that they close properly when necessary.
Whether you already have your own panic gate design, or you just need one that will comply with legal and regulatory requirements, our industrial and commercial estimating teams can help you with design, advice and pricing.