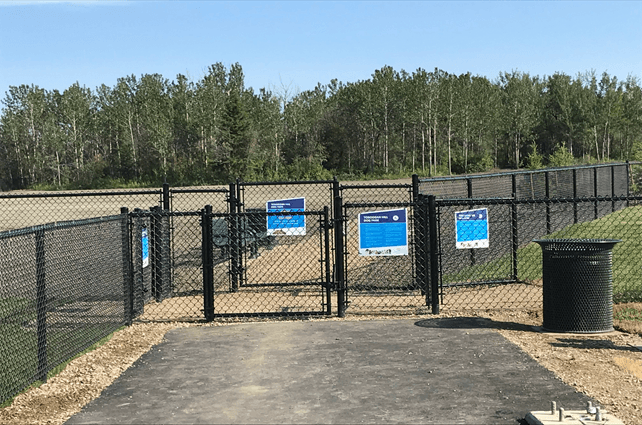 Commercial chain link fence is the ideal balance of durability and cost effectiveness.
CHAIN LINK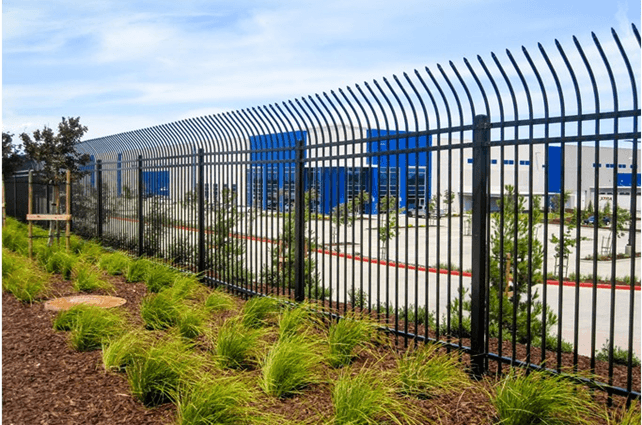 Commercial ornamental fence is heavier duty, but it's still elegant and simple, which makes it a great choice for public property fencing.
ORNAMENTAL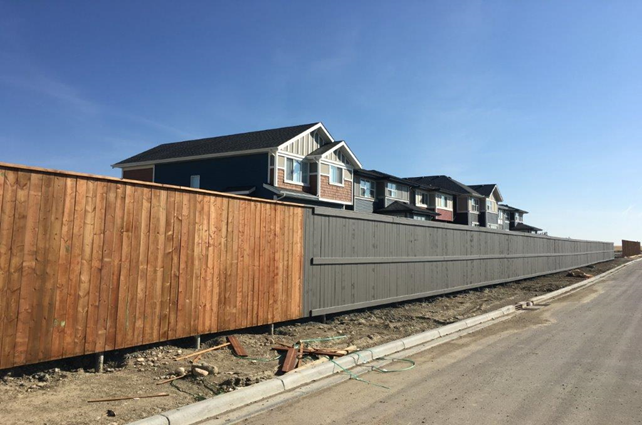 If you need wood fence for a subdivision or similar development, we're happy to help.
WOOD FENCE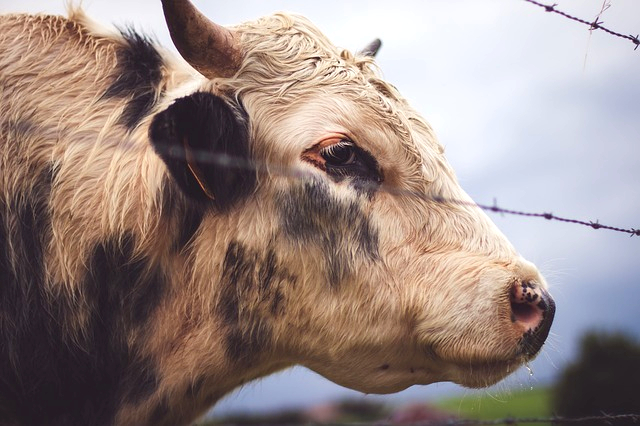 We manufacture barbed wire, barbed staples and other farm fence products. Contact us for a quote on your next project.
FARM FENCE SYSTEMS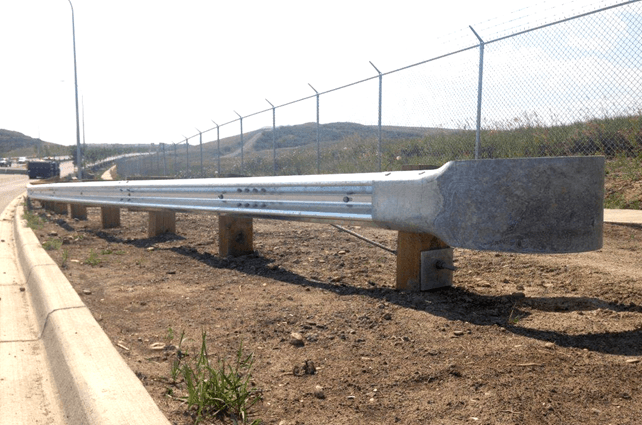 We supply and install steel guardrail, cable rail systems, bollards and other highway and transit related products and systems.
HIGHWAY & GUARDRAIL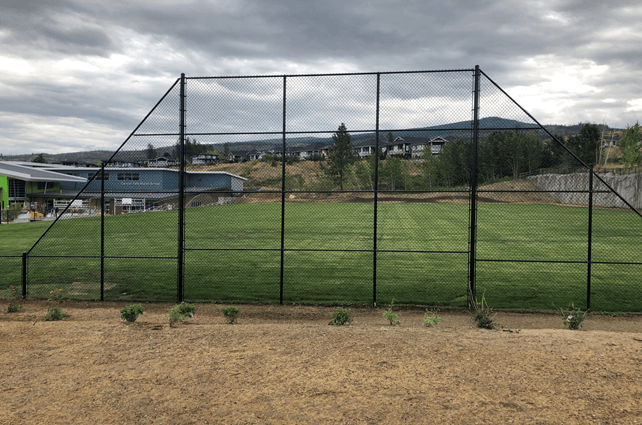 Fence for tennis courts, ball diamonds, hockey rinks and more. We manufacture, supply and install a wide range of quality systems.
SPORTS FENCING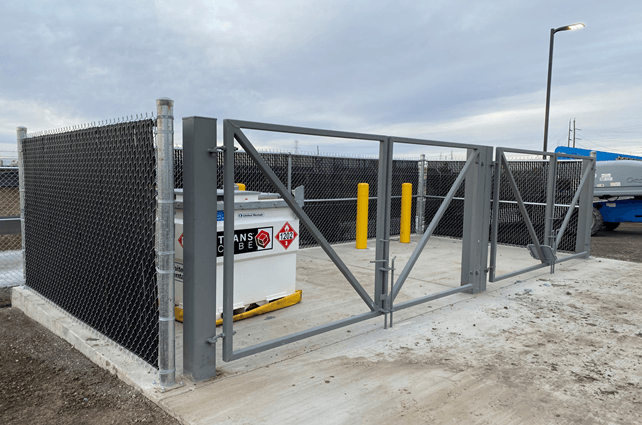 Commercial gates are heavier duty, with robust fittings, and commercial grade fittings. They can be made to match any fence type, and they are built to last.
COMMERCIAL GATES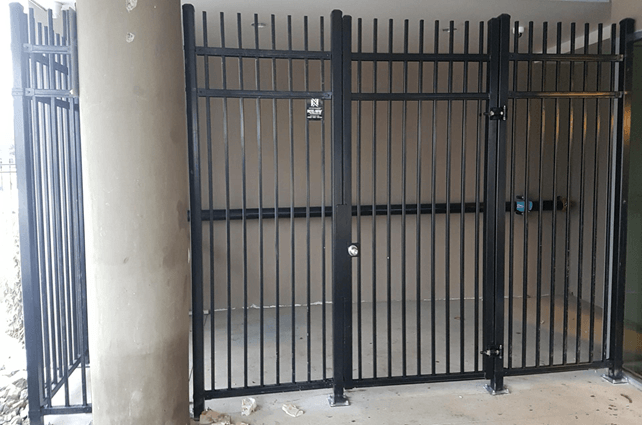 Whether it's a chain link partition, fencing around machines in a workshop or ornamental fencing in a parking garage, we can manufacture, supply and install the interior fence you need.
INTERIOR FENCE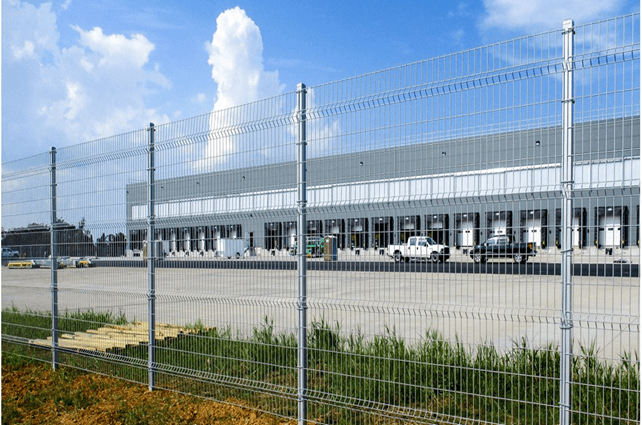 Commercial welded mesh fences offer enhanced security and aesthetic appeal, which makes them ideal for areas where looks and functionality matter.
WELDED MESH